Hi peeps!
Who's ready to make the best vegan hummus ever?!
Today is a great day because I have created a hummus recipe that will blow your mind. It tastes 100 times better than store-bought, it's way cheaper, and honestly could be from a restaurant – it's THAT good!
You only need a few simple ingredients to get started – chickpeas (duh), tahini, garlic, lemon juice, and salt. Ah, I also have a secret ingredient…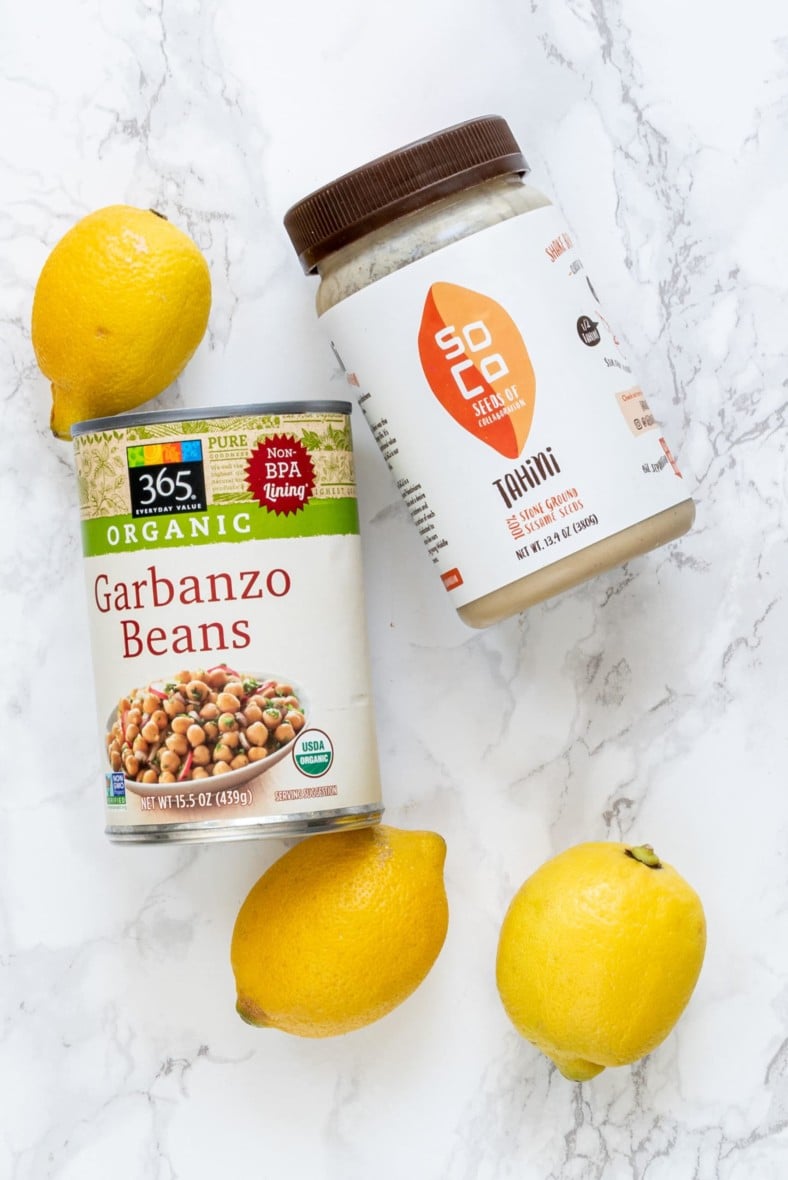 The recipe is very simple actually – all you have to do is blend all of the ingredients in your food processor until completely smooth. Pour into a bowl or container and then add some fancy toppings to make your hummus bougie.
I added smoked paprika, a drizzle of evoo (optional), and extra chickpeas.
Who wants to know my secret hummus ingredient?
You guys, this a game changer. If you want your hummus to be smooth, creamy and perfectly blended like the kind you buy from the store, you just have to add a couple ice cubes to the food processor and watch miracles happen.
You wouldn't believe how incredible it turns out and what a difference the ice makes.
Are you drooling yet?! I served the best vegan hummus ever with ezekiel sprouted pita bread, peppers, carrots, and cucumber sticks. My fiance gobbled this up for lunch and I don't blame him.
Hummus Questions:
Can I use white beans instead of chickpeas? Sure! That would work beautifully as well, however, traditionally, hummus is made with garbanzo beans.
Does this store well in the fridge? Absolutely it does. Store in the fridge for up to 5 days.
What is the secret ingredient? Ice cubes!
Can I use garlic powder instead of fresh? Surely – use 1 tsp.
Will it work if I make the hummus in my blender? It should! It might be too thick for a blender which is why I recommend a food processor.
The best vegan hummus ever is: 
Creamy
Savory
Smoky 
Smooth 
Nutritious
Protein-packed
Flavorful
Healthy
Bring this to potlucks, make it for your family, eat it for a snack with veggies, meal prep a large container of it for the week, make it for an appetizer at your dinner party or pack it in your kids lunches. You won't be disappointed after making the best vegan hummus ever. 
I am so confident that you will be obsessed with this recipe and never buy store-bought hummus again.
I know I can't wait to continue making it – why has it taken me this long to make hummus with ice cubes?! It's actually a Mediterranean secret that a lot of people use in middle eastern cooking.
Rate and Comment
If you make this recipe and love it, please rate and comment down below at the bottom of your page with your honest thoughts. Your feedback means a lot to me. If you weren't a fan of the recipe or substituted an ingredient/s, please let me know!
Share the Love
Pin the best vegan hummus ever recipe on Pinterest, share the link on Facebook for friends and family to see, or post a picture of your creation on Instagram. Yay!
Best Vegan Hummus Ever (oil-free)
Creamy, savory, 5-minute hummus that tastes like a restaurant. 100% vegan, WFPB, oil-free and gluten-free.
the ingredients
1

15 oz

can of chickpeas

rinsed and drained

1/3

cup

tahini

5

tbsp

lemon juice

1.5

tsp

minced garlic

1

tsp

salt

5

ice cubes

smoked paprika

for topping

extra chickpeas

for topping
instructions
Blend all ingredients together in a food processor except ice cubes until smooth.

Scrape down the sides and now add the ice cubes. Blend for 1-2 minutes until totally smooth.

Top with any toppings you like!
Trending recipes right now: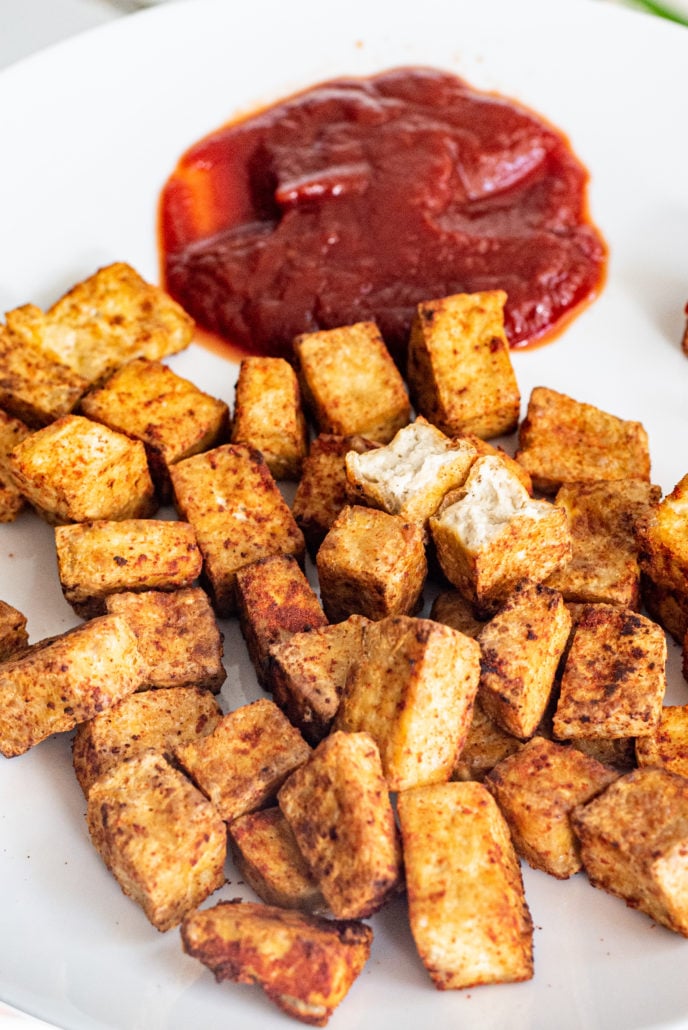 In good health,
Danielle