Hi friends!
Grillable black bean burgers are here! Have you been looking for a veggie burger recipe that actually tastes good? Stop right here because this recipe is out of this world delicious. They're smoky, flavorful, meaty, perfectly seasoned, hearty and filling. I provide both a grill method and stove-top method depending on how you'd like to make them.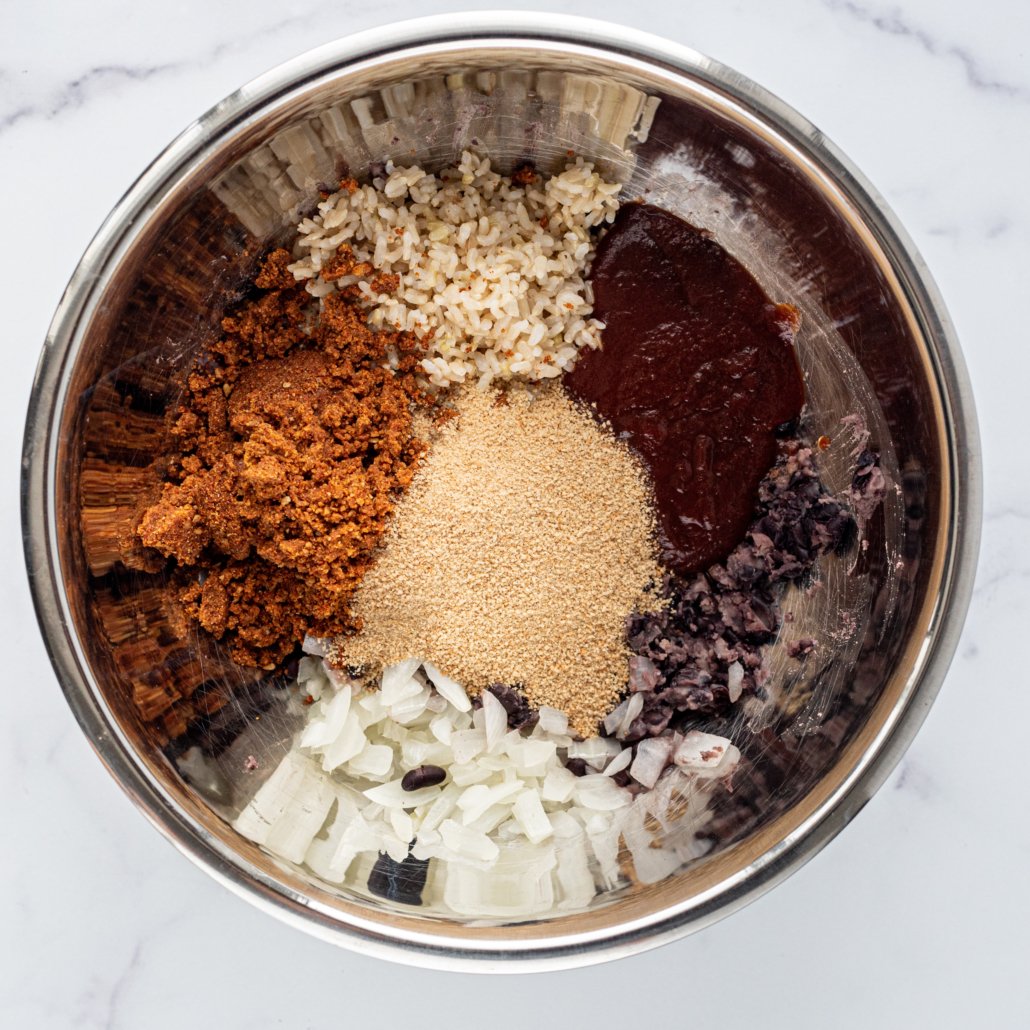 What ingredients will I need?
The ingredients are simple plant-based ingredients that are accessible, easy to find, budget friendly and are probably items you already have in your vegan pantry/fridge. You need brown rice, black beans, breadcrumbs of choice (I either use gluten-free or whole wheat), BBQ sauce, spices and onion! That's it!
Will my meat-eating family and friends like these?
Absolutely. They are super flavorful and so delicious when paired with all of the classic burger toppings. My meat-eating father-in-law begs me to make these and gobbles them up every single time I make them. If that isn't a ringing endorsement I don't know what is!
Note: this recipe for grillable black bean burgers is super simple, you just have to mix all the ingredients in 1-bowl and then you form them into patties. Pop them on the grill or stove and they're done!
Common Questions
How many burger patties does this make? This recipe makes 7 burger patties. Feel free to double or triple the recipe if you want to freeze them or have a larger family to feed. You can even make a bunch ahead of time to meal prep and eat throughout the week.
Can I make these grillable black bean burgers spicy? Sure! Add jalepenos or get a spicy chili powder to amp up the heat. I used a mild chili powder so the ones I made are just super flavorful rather than spicy.
How long do these keep in the fridge/freezer? They should last up to 4 days in the fridge but up to 4 months in the freezer. Store in an air-tight container in the freezer with pieces of parchment in-between each burger.
Black Bean Burger Cooking Methods
Stove top method: For oil-free method use a non-stick pan, or if you don't have a non-stick pan, spray with a little oil, and cook the burgers for about 5 minutes on each side until browned. Cook on medium heat.
Grill method: Grill on each side until browned and grill marks are left. For accuracy, use a meat thermometer and cook until internal temperature is 165 degrees F.
Topping Ideas
The best toppings for these grillable black bean burgers are all of the classic burger toppings we all know and love. Add tomato, lettuce, mustard, ketchup, vegan mayo, and of course PICKLES! I feel like you can't have a burger without pickles.
Use a whole wheat bun, gluten-free bun, your favorite roll, sandwich bread or simply wrap in lettuce for "protein style"!
More fun topping ideas:
vegan cole slaw
bbq sauce
dijon mustard
vegan tempeh bacon strips
vegan cheese to make cheeseburgers
shredded iceberg lettuce
hummus
red onions
guacamole
avocado slices
Make a summer spread! My burger spread has avocado, tomato, lettuce, whole grain buns and crispy air-fried french fries! These grillable black bean burgers pair perfectly with these OIL-FREE FRENCH FRIES!
More recipes to make for your at-home barbecue:
Your guests will be so impressed with all of these recipes, especially these veggie burgers!
Rate + Comment
If you make this recipe and love it, please rate and comment down below at the bottom of your page with your honest thoughts. Your feedback means a lot to me here at HealthyGirl Kitchen. If you weren't a fan of the recipe or substituted an ingredient/s, please let me know!
Share the Love on Social Media
Pin these amazing grillable veggie burgers on Pinterest, share the link on Facebook for friends and family to see, or post a picture of your creation on Instagram. Also, be sure to follow me on my new tiktok account, I post a lot of great content on there.
Instagram: @HealthyGirlKitchen
TikTok: @HealthyGirlKitchen
Facebook: @HealthyGirlKitchen
You have to try these grillable black bean burgers asap!
Grillable Black Bean Burgers (oil-free)
Hearty, meaty, smoky, BBQ grillable black bean burgers are easy to make and, vegan, oil-free and gluten-free optional.
the ingredients
1

15 oz can

black beans

rinsed and drained

1

cup

brown rice or quinoa

cooked

3/4

cup

chopped yellow onion

1/3

cup

breadcrumbs of choice

sub oat flour

1/3

cup

BBQ sauce of choice

1

cup

pecans

1

tbsp

smoked paprika

1

tbsp

chili powder

1

tbsp

garlic powder

1

tsp

salt

1/2

tsp

black pepper
instructions
Blend pecans and all the spices in your blender or food processor until completely ground up and combined

In a large bowl, mash the black beans with a fork until mashed completely with a few black bean pieces left. Add cooked brown rice, pecan + spice blend, onions, BBQ sauce, and breadcrumbs. Mix together well until combined.

Form into patties - you will get about 7 burger patties.

I used an indoor grill but you can use an outdoor grill, or stove top. Cook on each side for about 5 minutes or until browned. See notes for grill vs. stove top method.

Serve on your favorite bun, sandwich bread, or eat plain! Add toppings like ketchup, mustard, pickles, vegan mayo, tomato, lettuce etc.
Try out more recipes from Danielle at HealthyGirl Kitchen!
gl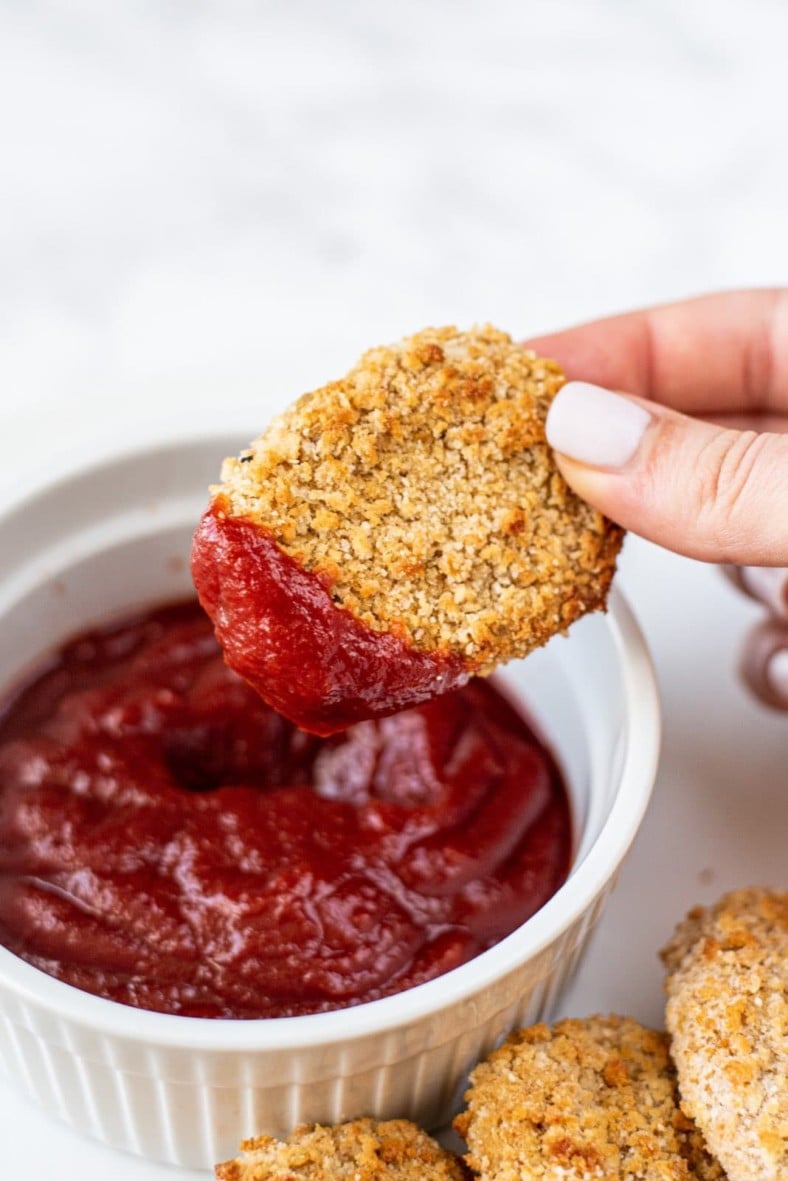 BBQ Jackfruit "Pulled Pork" Sandwich
White Bean Alfredo (vegan, no oil, gf optional)
Classic Plant-Based Potato Salad
In good health,
Danielle