Hi friends!
A few weeks ago I posted this meal idea on my Instagram and you all begged me to post it on the blog so here it is! Ask and you shall receive. Vegan one-pot Mexican pasta is going to be your new favorite 15-minute dinner that yields a whole heck of a lot of leftovers (uhh yes please!). This quinoa recipe is 100% plant-based, oil-free, gluten-free and absolutely delicious.
What does one-pot mean?
You basically throw all of your ingredients into one pot, cook it for 15 minutes then it's done! How easy is that? One pot recipes are great because it minimizes clean up, it makes a large amount of food for great leftovers or to feed a lot of people. Try meal prepping a batch of this early in the week to eat for lunches or dinners!
Why is it important to use organic produce?
I used the fresh organic cilantro for my vegan one-pot Mexican quinoa from Josie's Organics, an amazing all organic company that grows their produce in the fertile California Valley. I love their inspiring story and love supporting them by buying their produce
If I see Josie's Organics in the grocery store, I snatch it up real quick because it's truly such fresh produce. You can find their produce at stores like Trader Joe's, Whole Foods, Sprouts and many more. Josie's Organics doesn't use any synthetic fertilizers or pesticides on their farms. This is so important! Be sure to look out for Josie's Organics in your local store! Use their store locator here!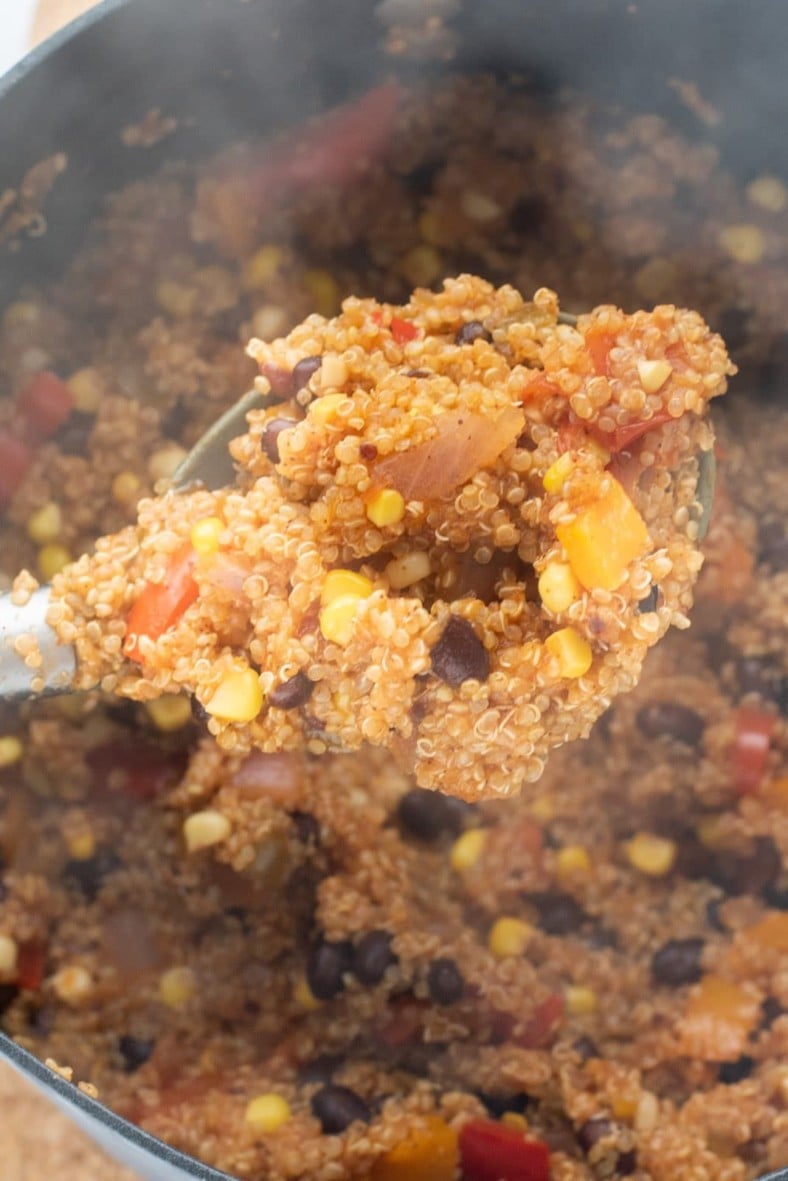 How long does this take to cook?
After 15 minutes of the vegan one-pot Mexican quinoa cooking, it's ready to eat! The best part is mixing in the fresh, fragrant cilantro for a much needed freshness. Yum! I add about 1 cup of cilantro to the pot and WOW sooo good!
When it's done it's going to look just like this. This recipe yields about 8 servings so if you need to make a large family dinner, feed a lot of mouths or simply want to meal prep a great dish, this is for you!
If you don't want a huge amount then cut this recipe in half and your problem is solved. Reheat the leftovers for up to 4 days after you make it. You can freeze this too!
This vegan one-pot Mexican quinoa is: 
Flavorful
Hearty
Comforting
Warm
Healthy
Filled with veggies
Nutritious
A lil spicy
What can I garnish it with?
Avocado
Cashew sour cream
Crushed up tortilla chips
Freshly diced tomatoes
Guac
More salsa
….or even add this into taco shells with avocado and cashew sour cream for quinoa tacos! Yes please!
Rate + Comment
If you make this recipe and love it, please rate and comment down below at the bottom of your page with your honest thoughts. Your feedback means a lot to me here at HealthyGirl Kitchen. If you weren't a fan of the recipe or substituted an ingredient/s, please let me know!
Get more free recipes:
Pin this incredibly delicious vegan one-pot Mexican quinoa on Pinterest, share the link on Facebook for friends and family to see, or post a picture of your creation on Instagram. Also, be sure to follow me on my new tiktok account, I post a lot of great content on there.
Instagram: @HealthyGirlKitchen
TikTok: @HealthyGirlKitchen
Facebook: @HealthyGirlKitchen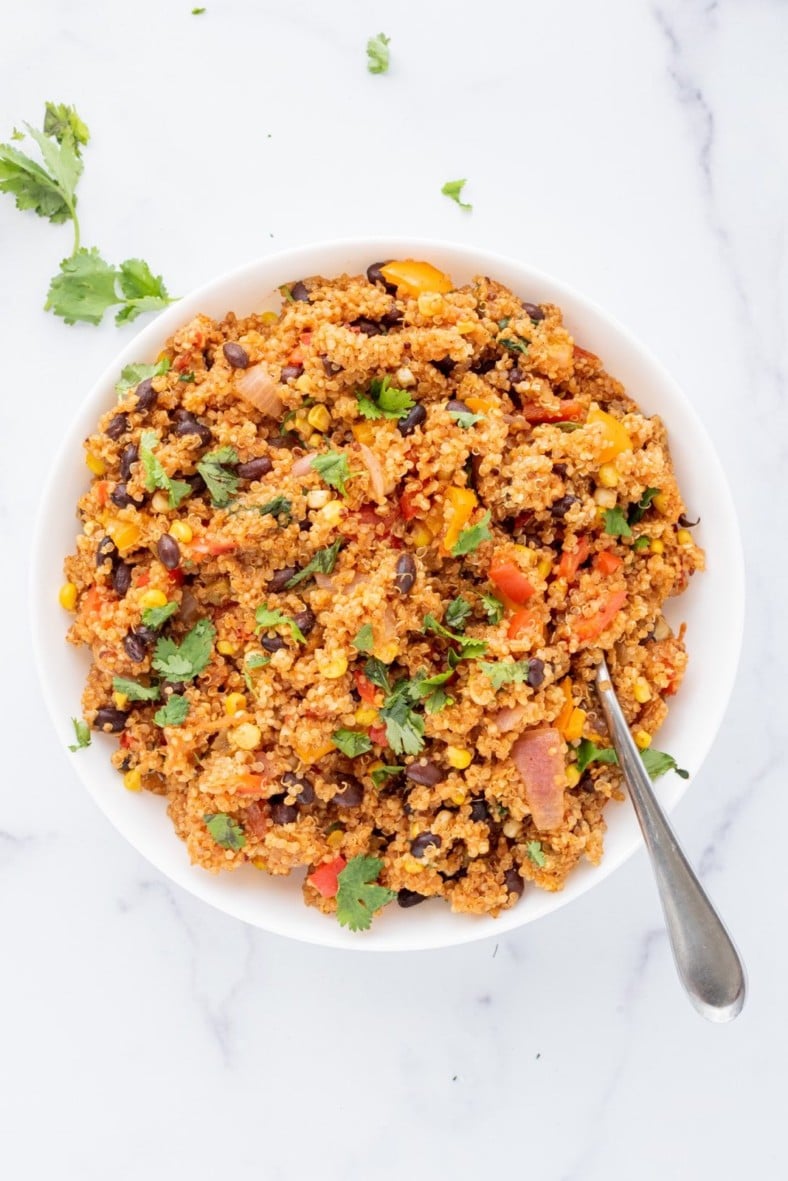 Vegan One-Pot Mexican Quinoa (gluten-free, oil-free)
Savory, flavorful, 15-minute dinner that's delicious and healthy. 100% plant-based, oil-free, gluten-free and makes a lot of servings.
the ingredients
2

cups

quinoa

4

cups

water

1

cup

fresh cilantro

I use Josie's Organics

3

cups

bell pepper diced

1

15 oz

can of black beans

rinsed and drained

1

cup

corn cut off the cob

1

cup

salsa of choice

1

tomato diced

1

cup

red onion diced

2

tsp

chili powder

1

tsp

smoked paprika

1

tsp

garlic powder

1

tsp

salt

jalepenos

optional for more spice
instructions
Add all ingredients (except cilantro) into a large pot with a lid. Stir, cover and bring to a boil.

Once boiling turn down to medium/low heat and cook covered for 15 minutes or until liquid is completely absorbed.

When done, stir in fresh cilantro!
This post was made in partnership with Josie's Organics
Try out more trending recipes using Josie's Organics produce:
Vegan Arugula Pesto (oil-free)
Vegan Cinnamon Bun Cauliflower Smoothie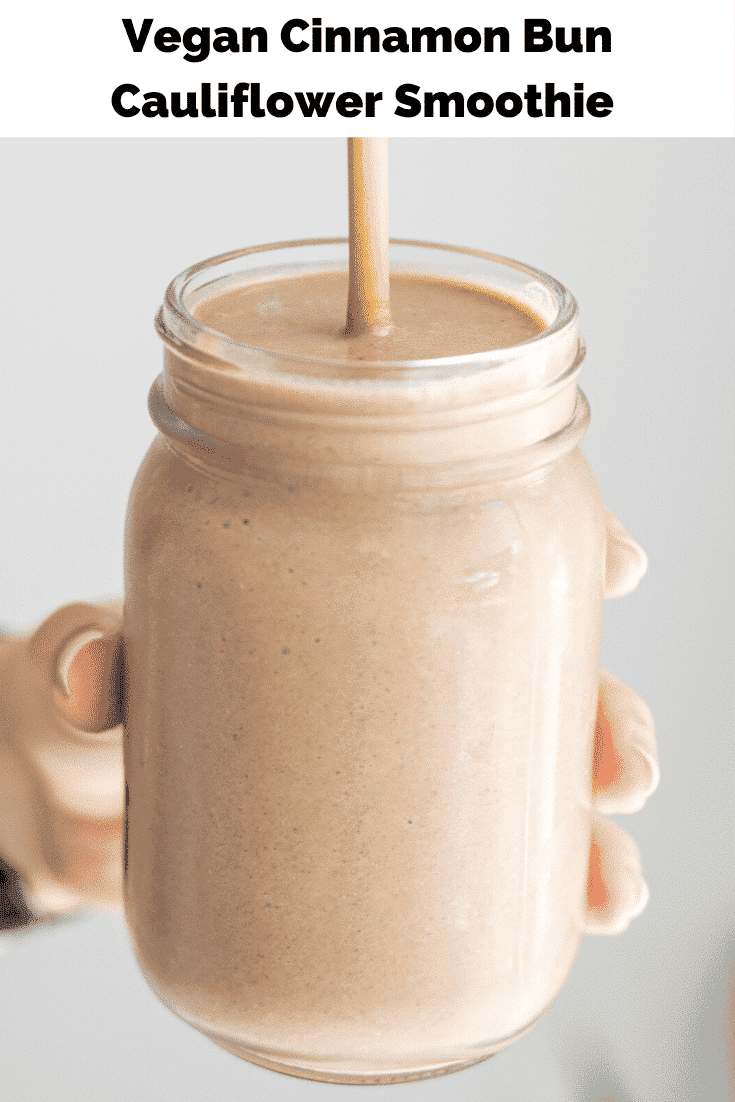 Plant-Based Pasta Salad with Homemade Hemp Ranch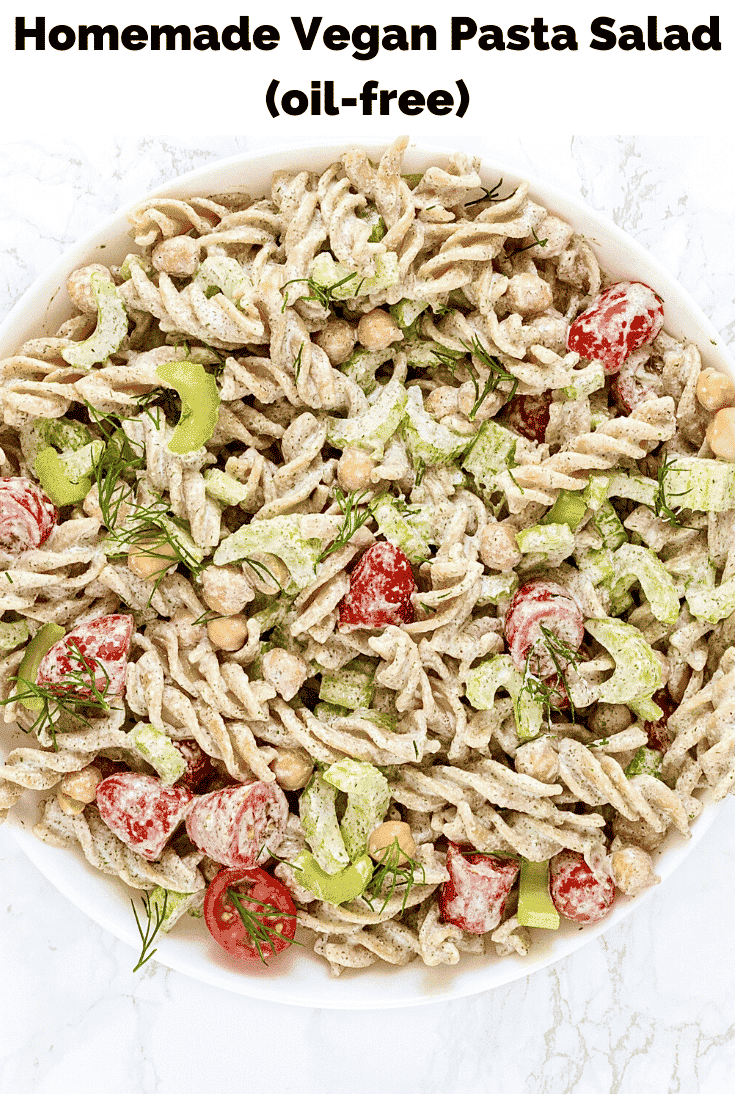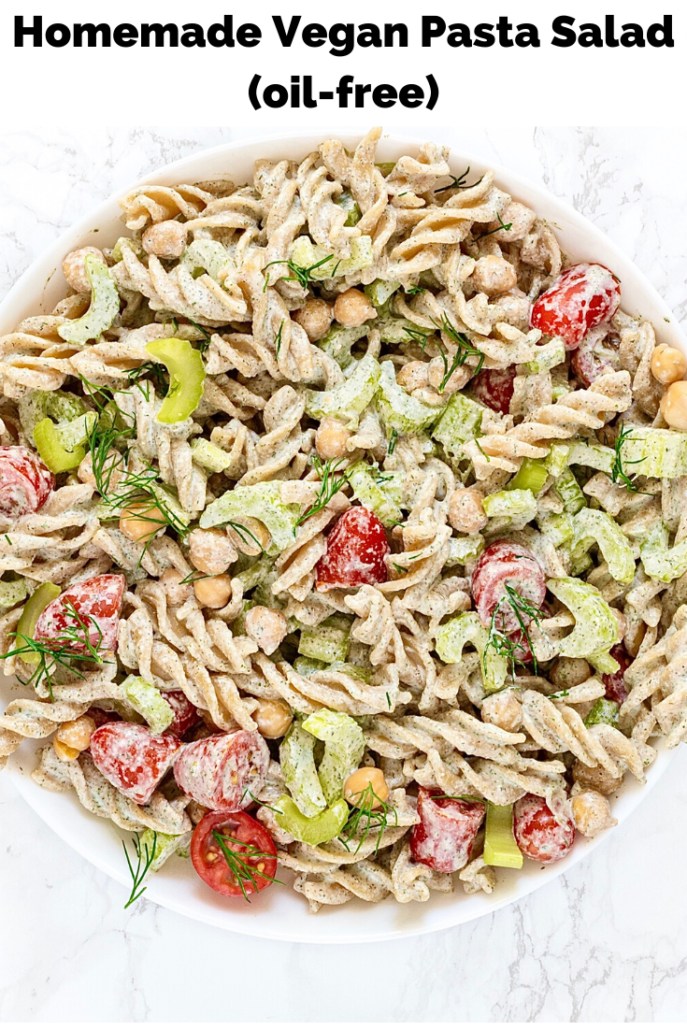 Vegan Tofu Lettuce Cups with Peanut Sauce
In good health,
Danielle