Hi beautiful friends!
I have an AMAZING new recipe for vegan peanut butter chocolate chip cookies that you will all be obsessed with. I can guarantee it will be your go-to cookie recipe from now on. These cookies are made in 1-bowl, they are gluten-free, oil-free and 100% plant-based.
Today is a great day and we have so much to be thankful for! It's truly the little things that can brighten your whole day.
I honestly can say that the smell of these cookies in my kitchen brought the biggest smile to my face. There's nothing like baking, then having a little treat to enjoy afterwards.
The first step is preheating your oven, then lining a baking sheet with parchment paper. If you use parchment, you can keep the recipe oil-free! The parchment prevents the cookies from sticking to the baking sheet. Brilliant right?! #oilfreebaking
The rest of the process is simple: in a large baking bowl, whisk together the dry ingredients then stir in the wet ingredients until a dough is formed.
Roll into 1.5 tbsp balls then flatten into cookies. The cookies will double in size! YES!
You won't have to wait long because these vegan peanut butter chocolate chip cookies only take 10-12 minutes in the oven – total score!
I know I get super impatient when I have something baking in the oven…I hope I am not the only one!
You guys, the 10-minute wait is worth it. I cannot believe how incredible these healthy cookies turned out. They are the perfect combination of moist, chewy, salty and sweet – truly heaven in your mouth.
Questions:
Can I use almond butter or sunflower butter instead of peanut butter? YES! Definitely!
Can I use any gluten-free all purpose flour?! Yes, I prefer Trader Joe's brand gluten-free flour, it works really well in all recipes.
How many cookies does this recipe make? The recipe makes 10 cookies but feel free to double it!
What brand chocolate chips do you recommend? I recommend Trader Joe's dark chocolate chips, Lily's or Enjoy Life. They are the best and have the cleanest ingredients when it comes to vegan chocolate.
Do they store well in the freezer or fridge? Yes, they should keep well in both. Feel free to make a back-up extra batch to keep in the freezer. Thaw when you are ready to eat them.
Is it okay if I omit the chocolate chips? Sure, they will still be very delicious without the chocolate.
Holy moly you are going to impress all of your friends and family with these and guys, they are SO easy. You'd never know that something so delicious could be so easy to make and so healthy for you.
They are:
Sweet
Salty
Chewy
Moist
Peanut buttery 
Chocolatey
Mouth-watering
Rate + Comment
If you make this recipe and love it, please rate and comment down below at the bottom of your page with your honest thoughts. Your feedback means a lot to me here at HealthyGirl Kitchen. If you weren't a fan of the recipe or substituted an ingredient/s, please let me know!
Share the Love on Social Media
Pin this vegan chocolate chip peanut butter cookie recipe on Pinterest, share the link on Facebook for friends and family to see, or post a picture of your creation on Instagram. YAY!
What are you waiting for?! Get baking!
Vegan Peanut Butter Chocolate Chip Cookies (1-Bowl, GF, Oil-free)
Moist, chewy, super simple 1-bowl vegan peanut butter chocolate chip cookies are so delicious and healthy. Bakes in just 10 minutes!
the ingredients
1/4

cup

rolled oats

1/4

cup

gluten-free flour

I use gluten-free all purpose flour from Trader Joe's

1/2

cup

coconut sugar

1/8

tsp

sea salt

1/2

tsp

baking powder

1/2

cup

creamy peanut butter

make sure its runny

1

tsp

vanilla extract

1

flax egg

1 tbsp flax, 3 tbsp water mixed together. Let this sit for 5-minutes before adding it to the recipe.

1/4

cup

dark chocolate chips

plus a few more for on the tops (optional)
instructions
Preheat the oven to 350 degrees F and line a baking sheet with parchment.

In a large bowl, add all of the dry ingredients to a bowl and whisk. Then add all the wet ingredients and stir. If the dough is too dry, add a splash of dairy-free milk. If it's too wet, add a tbsp more of flour.

Once combined, stir in the chocolate chips.

Form into 1.5 tbsp balls then press down to form a circle.

Bake for 10-12 minutes or until edges are golden brown. They will firm up and bake a bit more once they cool so don't over-bake.

Let cool for 20-minutes. Serve and enjoy!
More healthy plant-based, gluten-free,  oil-free recipes you will love ⬇️!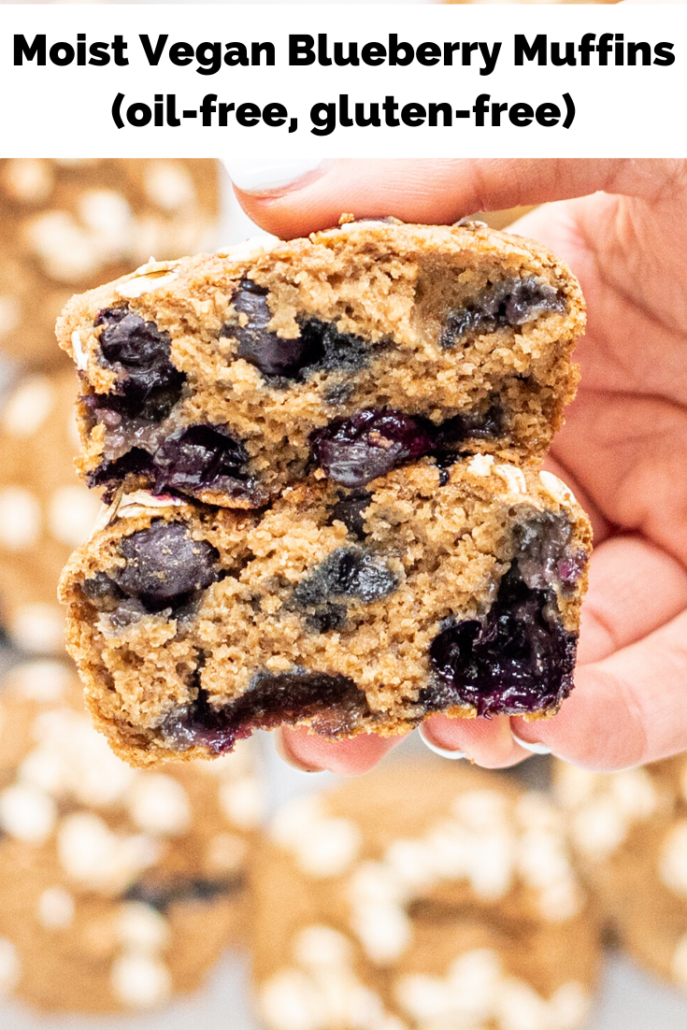 Healthy Vegan Thumbprint Cookies (gf, oil-free)
In good health,
Danielle