Are you a chocolate pudding fan but want a healthier version?
This vegan avocado chocolate pudding is going to be your new favorite plant-based dessert. It's made with 5 simple key ingredients and is honestly so decadent, rich, chocolatey and yummy. I am a huge chocolate lover but I am always searching for a healthier version of a classic treat. Using avocado mimics that pudding texture but gives you healthy fats at the same time.
Methods for Making the Pudding
Avocado, cocoa powder and maple syrup are the three main star ingredients!
Food processor method: add all ingredients to the food processor, scraping down the sides as necessary. May need to blend for 2+ minutes in order to get it completely smooth without chunks.
Blender method: add all ingredients to the blender, blend and serve! This method is faster as it smooths out in seconds.
Why do you need frozen avocados?
This recipe calls for frozen avocados because it makes the texture super creamy and it makes your pudding automatically cold so you can eat it right away instead of it having to set in the fridge overnight. This is truly the perfect 5-minute dessert. I am into it!
I got my frozen avocado from Costco in a huge bag but you can just freeze your avocado you already have.
It's preferable you use UNRIPE avocados. They will have less of that avocado flavor.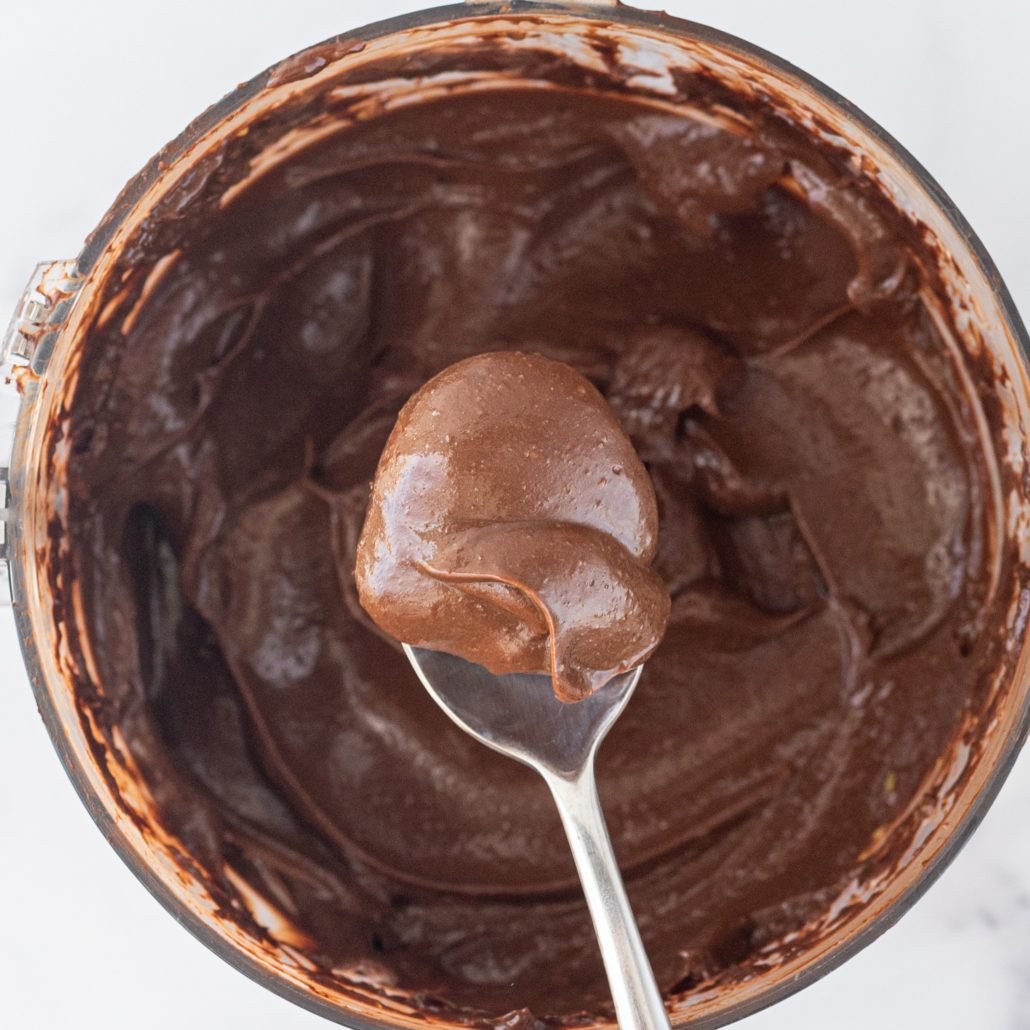 Common Questions
If the pudding isn't sweet enough for me, what should I do?
Add more maple syrup until it's sweet enough!
Can I use a different kind of non-dairy milk?
Sure! My recipe calls for almond milk but use any non-dairy milk you want.
I can taste the avocado, what do I do?
If you had a particularly flavorful avocado, add 2 tbsp of peanut butter to the recipe – it helps cover up any extra avocado flavor you don't want!
How long does this keep in the fridge?
3 days.
Important Tips:
If you only have one avocado, you can sub the other one with a frozen banana! Frozen bananas also provide a great creaminess and will be a great addition to this pudding.
If you don't have frozen avocados on hand and want to make the pudding now, just keep it in the fridge overnight.
You could freeze this and then eat it as chocolate avocado ice cream – this makes such a delicious plant-based treat! If you're a chocolate lover, this will totally hit the spot.
Add chocolate chips on top or blend in chocolate chips for more chocolate goodness. You can even blend in melted dark chocolate if you'd like it to be richer.
This vegan avocado chocolate pudding is:
decadent
rich
creamy
perfectly sweetened
chocolatey
fudgy
easy
nutrient dense
…it tastes like heaven!
Rate + Comment
Anyway, your feedback means everything to me at HealthyGirl Kitchen! If you make this recipe and love it, please rate and comment down below at the bottom of the page with your honest thoughts.
Let me know what you think about this recipe and if you make it, be sure to let me know in the comments and give it a rating based on your experience! If you weren't a fan of the recipe or substituted an ingredient/s, please let me know!
Get more free recipes!
Pin this decadent vegan avocado chocolate pudding on Pinterest, share the link on Facebook for friends and family to see, or post a picture of your creation on Instagram. Also, be sure to follow me on my new tiktok account, I post a lot of great content on there.
Instagram: @HealthyGirlKitchen
TikTok: @HealthyGirlKitchen
Facebook: @HealthyGirlKitchen
Vegan Avocado Chocolate Pudding (oil-free, gluten-free)
Creamy, decadent, chocolatey, easy and full of nutrients. This is a healthier version of a dark chocolate pudding. 100% plant-based.
the ingredients
2

unripe frozen avocados

cut into chunks

1/2

cup

unsweetened cocoa powder

1/2

cup

almond milk

1/2

cup

maple syrup

add 1/4 more if you want it sweeter

2

tsp

vanilla extract

2

tbsp

peanut butter

optional: add if you still taste the avocado (depends on ripeness of avocados)
instructions
Blend all ingredients in the food processor or blender until completely smooth.

Serve and enjoy! Store in the fridge in an air-tight container.
More healthy plant-based, gluten-free dessert recipes you will love
!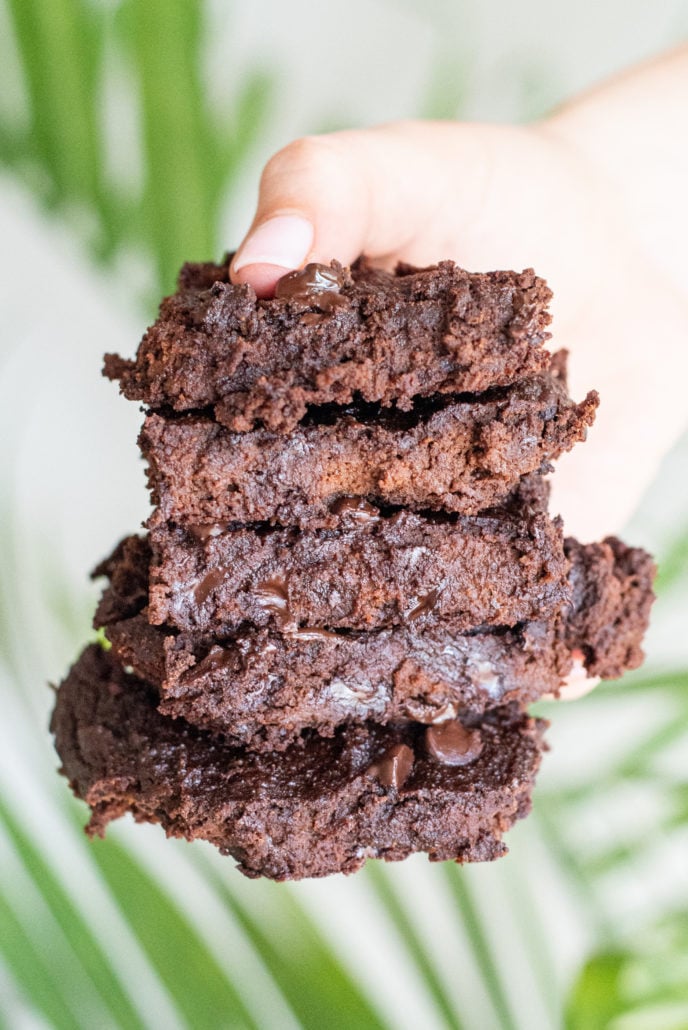 Healthy Vegan Thumbprint Cookies (gf, oil-free)
In good health,
Danielle